Corporate Coaching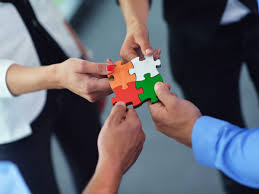 CORPORATE COACHING
This coaching draws on the synergy of a group to support, encourage, and create new possibilities. Corporate coaching is a fun and economical way  to address specific areas determined by the objectives of the management. Corporate coaching in a seminar setting helps the participants to grow and learn at an accelerated pace because of the hands-on experience and interaction.
Deb's programs are results-oriented and solution-driven. Her high level of energy, enthusiasm and powerful messages promote participants to take action. They receive valuable tools and techniques to implement positive changes in their lives immediately. She incorporates on-the-spot coaching and promotes big shifts for her participants.
Benefits:
Improve overall well-being and health of employees
Improve performance and productivity
Create a learning organization
Build team spirit and establish a caring organizational climate.
These programs are available in a variety of venues from one-hour Lunch & Learn sessions to half or full-day workshops. Each customized program is designed to help you fulfill your needs and move your company closer to achieving its goals.
---
Would you like to arrange a seminar at your organization?
Please contact Deb to discuss how these workshops can benefit you.
---
For Further Information On Coaching or a Complimentary Coaching Session – Contact Deb Today