We are creatures of habit. We often find ourselves repeating habits uncontrollably whether it's the habit of constantly checking social media, binge eating, excessive drinking, or any other behavior.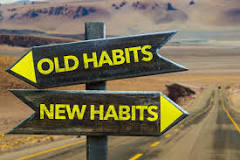 Why are bad habits so hard to overcome? Is there a key to conquering the cravings we know are unhealthy for us?
In Change Your Habits, Change Your Life you will learn the latest research coming out of neuroscience about how your mind works and how to rewire your brain for lasting habit change and creation. You will leave this workshop with a plan for interrupting undesirable habits and for creating meaningful ones that are consistent with your values.
In this fun and interactive workshop you will learn to:
Implement 7 essential tools to help you change any habit
Identify the cues that trigger your bad habits
Create new rituals to embed new behaviors
Strengthen your willpower and overcome resistance
Leverage small daily actions into huge life accomplishments with Mini-Habits
Date: Saturday, December 2, 2017
Time: 10:00 am – 1:00 pm
Investment: $59.00
Location: Meadow Wind, 100 Gray Rd, Falmouth
Or contact Deb Bergeron at debcoaches@gmail.com, 207-797-9007
www.oceanofpossibilities.com
Email debcoaches@gmail.com or call Deb at 207-797-9007 for more information