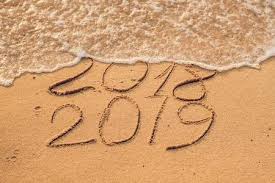 Tis the season for taking inventory of your 2018 goals and looking forward to what you are going to create in 2019! In this interactive workshop, we will do a closing exercise for 2018 acknowledging your wins and successes while making peace with your past. This is a great opportunity to examine what is ready to fall away in your life and what is waiting to be born.
What do you want to consciously create for the upcoming year?
A little intention goes a long way.
This workshop will help you create a personal theme for 2019. Your theme will be the filter for your life over the next 12-months, and help carry you forward into the New Year. Using guided imagery, we will create a rich, fertile soil for you to step into your possible future.
By the end of the day you will:
Reflect on your successes and challenges of 2018
Identify your goals for the year in the six key areas of your life
Connect with your most important values
Create a personal theme for 2019
Learn to narrow your focus and master distractions
Ignite the energy of gratitude
Be inspired and energized to create an action plan for 2019
DATE: Saturday, January 5, 2019
TIME: 10:00am-2:00pm
LOCATION: Meadow Wind | 100 Gray Road, Falmouth, ME
INVESTMENT: $75.00
Email debcoaches@gmail.com or call Deb at 207-797-9007 for more information
For Further Information On Coaching or a Complimentary Coaching Session – Contact Deb Today